Seminole Locksmith Automotive Services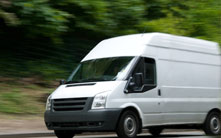 Getting locked out of your vehicle is never a fun thing. It always seems to happen at the most inopportune time. You start your car, step out to take a flyer off your windshield and the door shuts and locks behind you. Better yet, you pull to the side of the highway to check a tire that feels low, and discover you are locked out. These can be dangerous circumstances, especially if you are on the side of the highway. They can be even worse if you have the car running or a small child inside.
Your best bet is to call a car locksmith. Many companies offer technicians that specialize in automobiles. An auto locksmith is someone who has trained in the various types of locks and doors on car today. Unlike household locks, cars have thousands of different styles. A car locksmith will also know how to get your door open with out doing damage to your paint or vehicle. This is not always an easy job when it comes to shoving a piece of metal between glass, a painted car, and a rubber gasket, and then managing to pop the lock. A reliable locksmith should offer insurance as well, just in case of an accident.
At Seminole Locksmith, we offer the full diversity of locksmith service and widest coverage in the all Seminole, FL & surrounding area. At Seminole Locksmith we are committed to provide 1st class of automotive locksmith services. That is why we offer products and services use the most advanced technology and apply the most professional expertise at absolutely the most competitive prices in the industry. Every output of our company we make sure it will suit our customer's needs at affordable price.
Contact us (941) 462-2808
At Seminole Locksmith we have the best team of expert locksmiths in town that are highly trained and fully equipped to provide good quality of automotive locksmith services for any kinds of automotive locksmith security needs whenever and wherever you are in Seminole, FL & surrounding area.  Our services are available 24/7 and our quick response period ensures our customers will back on their feet in no time.
Automotive Services
Trunk openings
Broken key extractions
Emergency car lockout openings
Transponder chip key
Ignition unlocks
VAT key duplications
On-site key cutting for all makes and model
Call us (941) 462-2808

Automotive Locksmith Services

Residential Locksmith Services
Keys Mades, , Lock Changes , Key Extraction , Lock Replacement


High Security Locks , Broken Key Extraction , Home Safes , Lock Change

Commercial Locksmith Services

Miscellaneous Locksmith Services
Lockouts , Locks, Deadbolts & Hardware , Upgrades , Break-In Repair
Emergency Lock Out , 24 Hour Service , Keyless Remotes , Emergency Lock Out